It's safe to say that when the ball dropped on the evening of December 31st, 2014, I had no idea that in twelve short months I would be writing a summary of my experiences from my new home base in Lexington. I'll try to keep this as brief as possible, while exploring the notable jobs and events of the year, as well as the decisions that led my partner Jen and I to a somewhat unlikely destination.
Fade up from black. Early morning light streaks over the peaks of the mountains to the east of Cortez, Colorado. This is where our journey started at the onset of 2015.
January was relatively quiet, but intense at the same time. I spent 4-5 days a week doing training hikes in Mesa Verde National Park, or hitting the local gym as I prepared for what February held in store for me. Over the course of about four weeks in Michigan's Upper Peninsula [I wrote a whole article about this trip here], I ice climbed, published a couple gear reviews, shot footage for the Michigan Ice Film and then out of nowhere was hired on to assist on an IMAX film shoot for an upcoming major motion picture release entitled, "National Parks Adventure."
March came quickly as Jen and I squeezed in a quick trip to Fort Collins, Colorado, during the first week. Some climbing and visits to the local microbreweries were priorities.
After Fort Collins, I was only back in Cortez for a few days until I flew to New Orleans (via a four-day stop over in St. Louis) to direct a behind-the-scenes documentary and provide special promo footage for RGG EDU's tutorial production with Dani Diamond. This is where I got my hands on a DJI Inspire, and a DJI Ronin, both of which were awesome. Here is the final video I made, and the clips I shot were used on countless social media promos later published by RGG.
Apparently I couldn't get enough of RGG EDU, as the following month I was back on a plane, but this time to San Francisco, where I spent over a week up to my usual tricks. This tutorial was with Erik Almas, and the scale of the production was immense. We traveled to numerous places in the area, and even out to Bishop, where I spent a sleepless night capturing astrotimelapses for the edit. There were many long days of shooting and editing on-site, and in the end this is the piece I created.
During the time I was bumming around Northern California, Jen actually got to tour Italy! Most notably she visited Rome, Tuscany, and the Cinque Terre! And here I thought I was the traveler.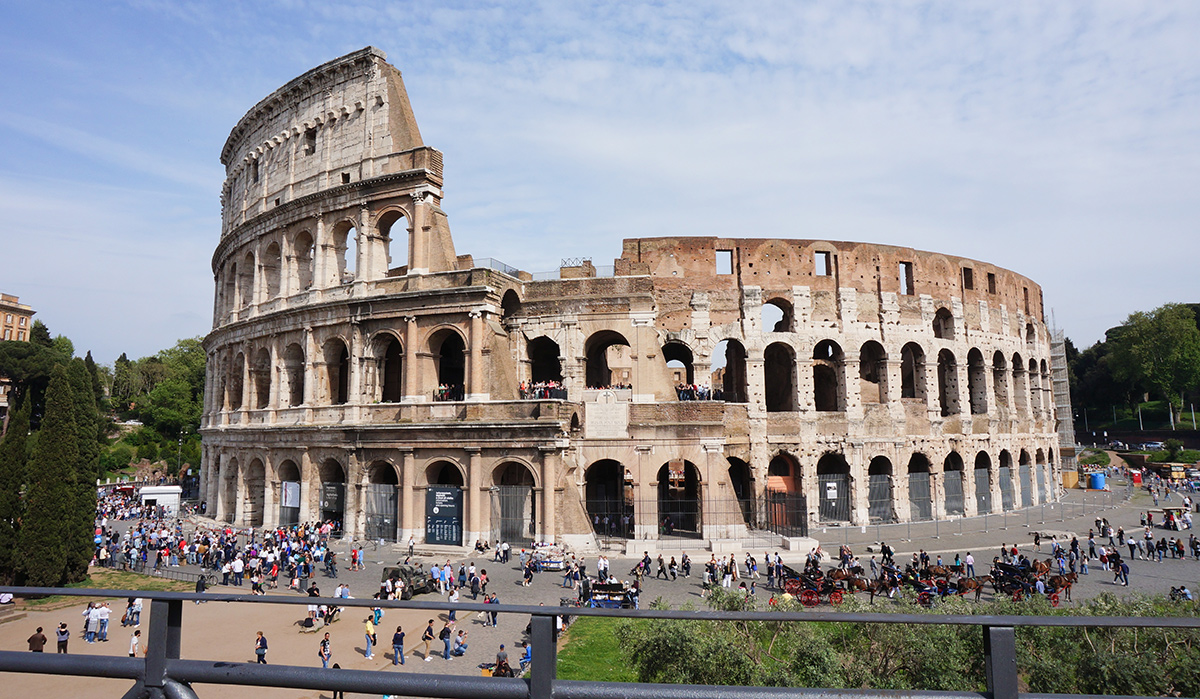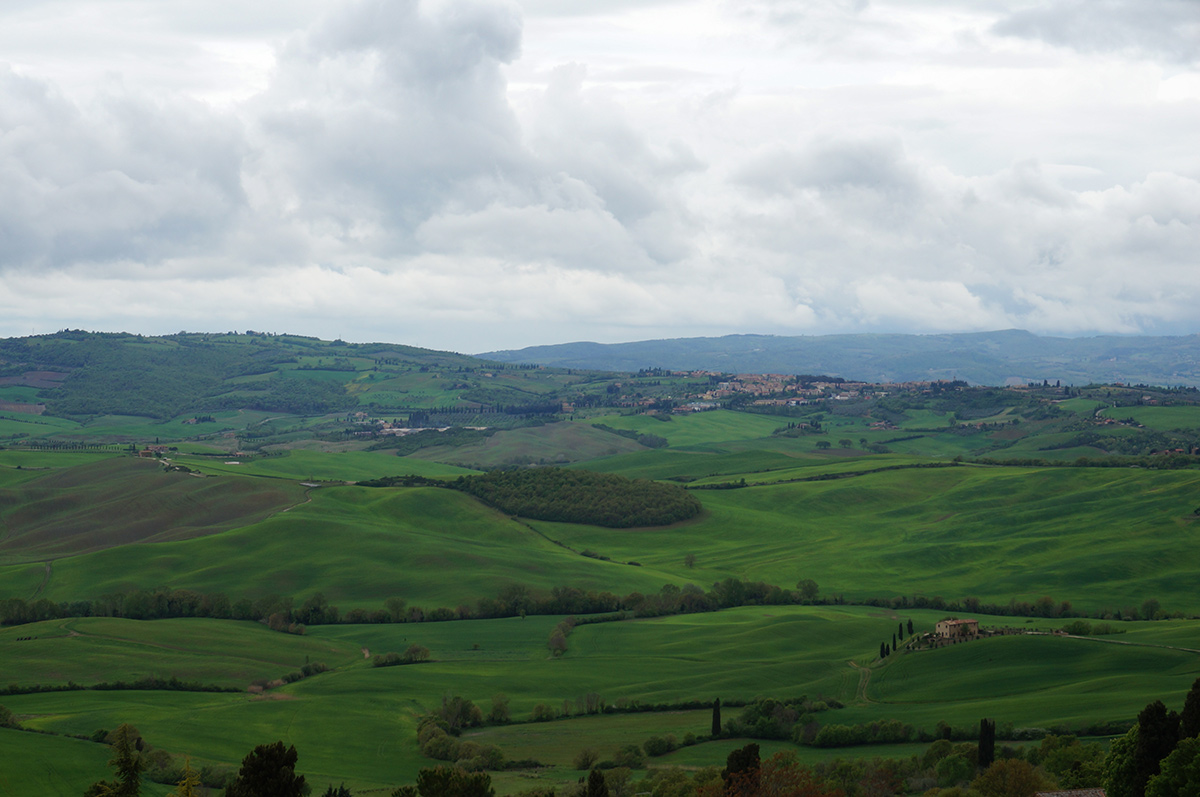 During the month of May, both Jen and I caught our breath from all of the traveling, and just focused on what was going on at home, taking care of the dog, and of course making some homebrew beer. It was during this month that we decided that we would not be living in Cortez the following year, so preparations to depart commenced. That mostly meant packing up boxes and selling superfluous, unused items on craigslist or ebay. I found time to take in a few more, of what I thought would be some of my last, hikes around the area with our dog, Cortez.
We ultimately decided that Duluth wasn't quite what we were looking for, so the search would continue concurrently to our packing, and I had more projects on the way that needed my attention!
Upon returning to Colorado, I had several tourism video shoots that needed my immediate attention, but also quickly approaching was a three-day documentary production for Crow Canyon, a non-profit Archaeological Center. With all this work to do in a short time frame, I flew in my good friend, and long-time Wilkinson Visual collaborator, Jakob Skogheim. With his help, we worked tirelessly (and went climbing a few times) to capture all of the assets needed for each project. I got to work with the Kessler Second Shooter as well as the F-Stop Gear Ajna for review pieces on Resource Mag and Fstoppers, respectively.
While all of these shoots, reviews, and climbs were going on, Jen and I were still packing the house up! We didn't know where we were going to live, so partly through circumstance and partly because of our adventurous spirit, we decided to take this as an opportunity to travel around the Western U.S. Not only could we see more places to potentially relocate to, but also I had a few shoots lined up out in California, so it just made sense. We threw my video/photo kit into the truck along with our dog and some camping supplies, and on July 1st we set out for the West Coast, and that's when life got turned up to 11. Here's the video that announced that journey.
As you can probably tell, things were still very up in the air with our lives, but we tried to soak it in and enjoy the experience, which I wrote about here in this Fstoppers article.
On the first leg of our trip we ended up near San Jose, California, where we spent a few days scouting and shooting video clips for the final scene of Ascending India. This is the documentary film that I had started producing over a 18 months ago, and about 4 weeks after this shoot, I finally had the full 60-minute film completed. Here's the new trailer for that project:
Other stops on our road trip included San Francisco, CA, (where we caught up with fellow filmmaker Jaron Schneider) Santa Rosa, CA, Yosemite National Park, Lake Tahoe (where I shot some awesome biking photos) Bend, OR, City of Rocks in Idaho, Grand Teton National Park, Ogden, UT, Moab, and we finally ended up back in Cortez, Colorado on August 4th. (We would eventually carry on to Kentucky and Michigan, as shown in the map below, but more on that in a bit.)
Here is a collection of images from our road trip. Click to enlarge, and click the arrows at the side to go to the next image.
So back in Cortez, with all of our personal belongings collecting dust in a storage unit, we still didn't know where were planned to live indefinitely. I still owned a condo in Michigan, so we figured that we should eventually head there and lie low for a few weeks until we could figure out where we wanted to live next. Our stuff would stay in the storage unit, and we'd come back for them hopefully before winter hit! The comic strip below accurately sums up how we felt at times, trying to make life work and keep calm amidst our unplanned, tumultuous day-to-day lives.
Around the middle of August, Jen left for Boulder, where she caught up with some Michigan friends in Rocky Mountain National Park, while I hung out in Southwest Colorado for a climbing photoshoot with Tim Shelton. I then joined Jen in Denver for a few days, which is where I linked up with Mike Kvackay, a former Yooper, and he helped me on a gear review of the One Man Crew slider for Fstoppers. I also got to test out the Lite Panel Caliber LEDs in an article for B&H Explora. Many people asked how I was able to get gear shipped and write reviews while essentially living out of a truck, and reality is that even though we were mobile, we had friends in many cities and knew how to plan our travels.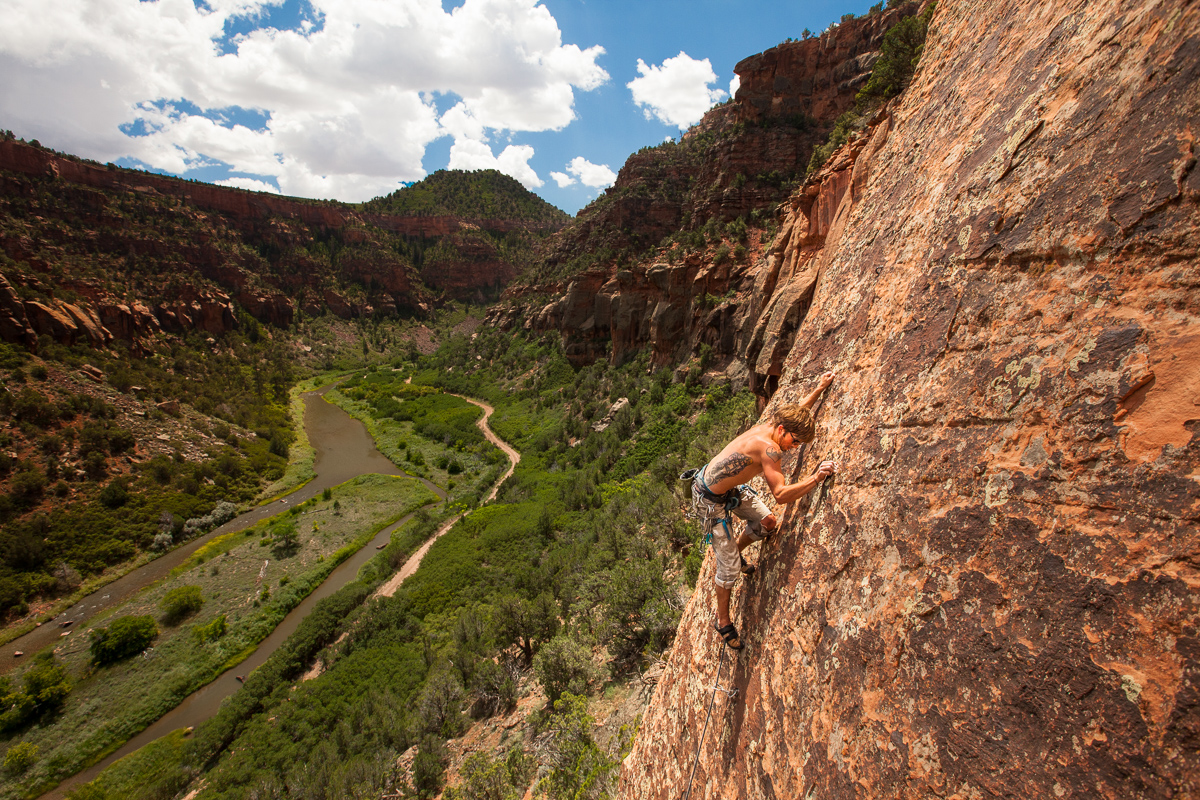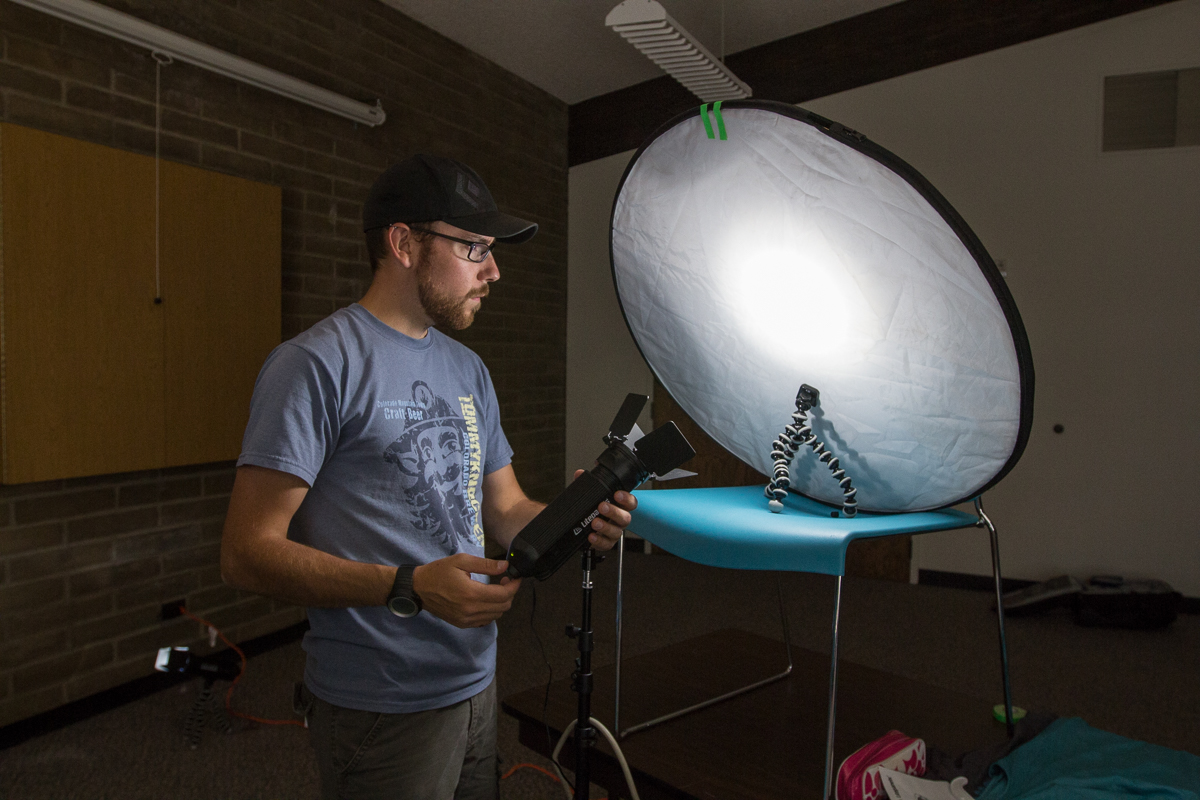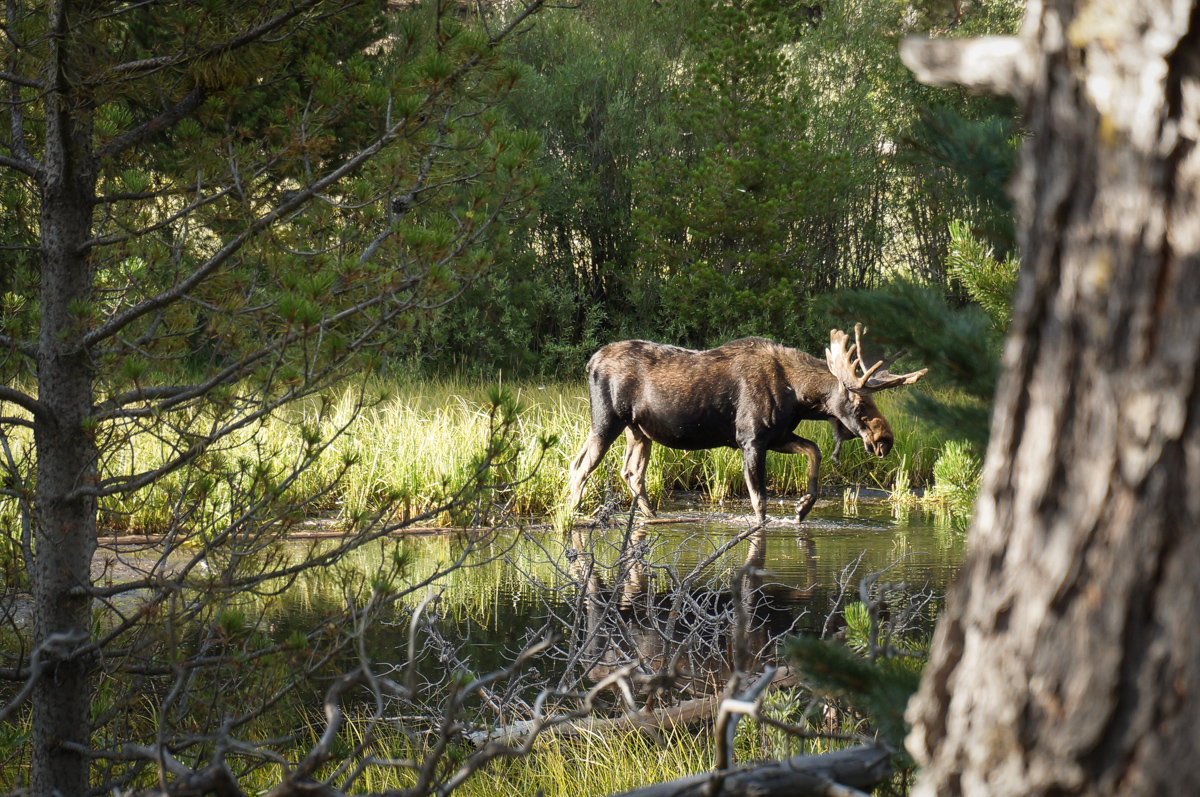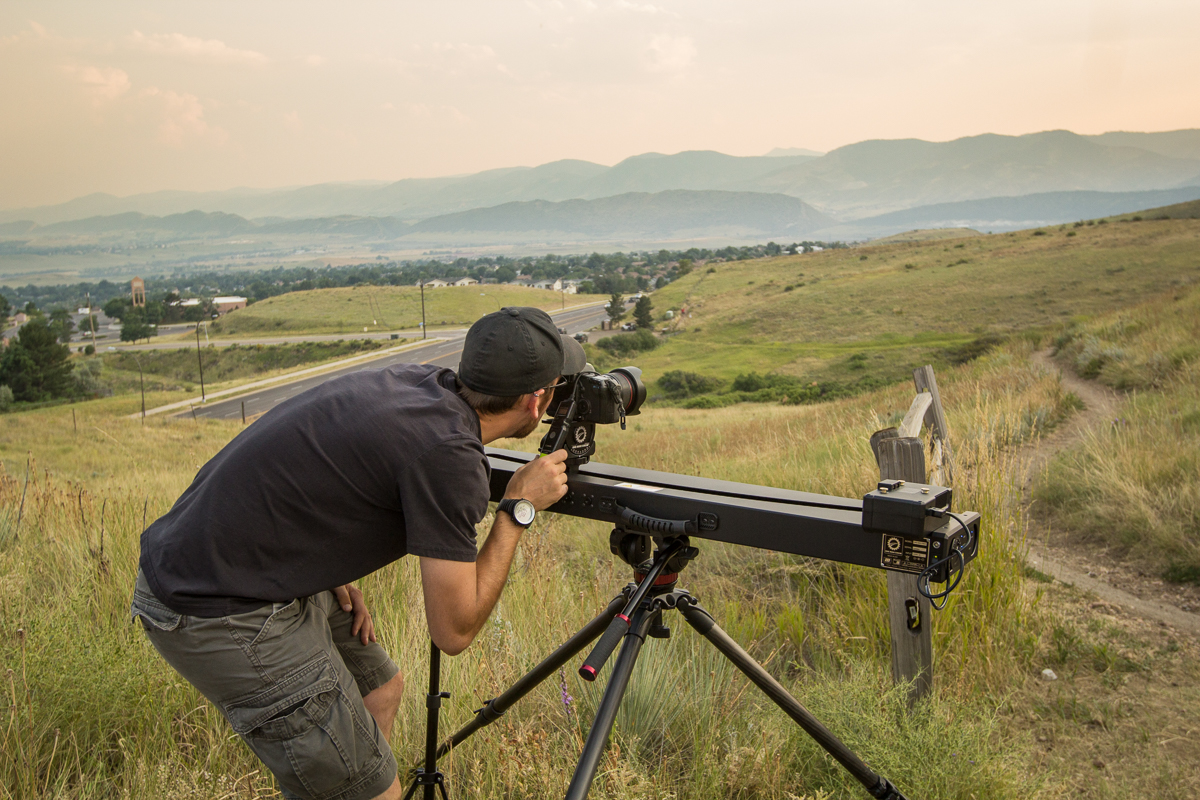 A few days were spent hanging out in the greater Denver area, exploring its suburbs as potential places to relocate to, but nothing (that was affordable) really resonated with us. Probably my favorite activity while there was climbing the third flatiron outside of Boulder! Jen got a taste of multipitch climbing, and I got to work on my scrambling and trad placement skills.
We left Jen's vehicle in Denver at our friend's house, and drove east in my truck around late August, stopping in both Louisville and Lexington, Kentucky, for a few days to consider those areas for relocation. After staying in some really sketchy hotels in Louisville, we spent the most of our time driving and walking around Lexington. We thought it had a decent amount of business activity going on, and it was close to many Bourbon Whiskey distilleries, much to Jen's delight. We may have toured a few of these while there…
We finally made it to Michigan right at the beginning of September, and since there was nothing in the condo (it had been vacant) we threw down our sleeping bags and unloaded our camping totes to make this home for the next couple of months. The public library (and sometimes the local brewpub) became our office and source of wi-fi.
Almost as soon as we got settled though, I had to fly back to Denver, and then drive to Cortez for a 10-day aerial video shoot. I'm not kidding, I flew out of Detroit on September 6th! (This is why we left Jen's car there, so we could use it rather than having to rent a vehicle… aren't we s-m-r-t.) Jakob again joined me, and was my co-pilot for 10 days of sunrises and sunsets, shooting crazy epic drone footage all over the playground that is the landscape of Southwest Colorado.
Here is one of the videos we completed from that shoot:
With my head still spinning from the quick run back in to Colorado, I re-joined Jen in Michigan for a few weeks, until October hit, and we went where we always go in early October: The Red River Gorge.
Just like in years past, we spent about 10 days climbing, camping, and seeing friends, old and new, hanging with photographer Dan Brayack, and the first half of Ascending India was screened at Rocktoberfest to a crowd of several hundred people. I'm pretty sure I was fueled by nothing but Ale 8, Bourbon, and pizza for more than a few of those days. On one of our last nights there, we got to meet Jess and Andy Wickstrom of DesignEgg, and chat them up about the incredible work they do while living on the road, full-time.
We went back to Michigan to recharge our batteries, literally and figuratively, as we were needed back in the Red River Gorge at the end of October to produce photos and a documentary promo video for Paradox Sports! I wrote a blog about that job here and as of the writing of this article, I'm very close to having the edit completed!
Once that shoot was over, we drove straight to Lexington to spend the night, and looked at several homes that were available for rent. After taking copious photos and notes, we went back to Michigan as we had to make a plan, and soon. Winter was coming, and we had to brace ourselves for it.
We ultimately decided Lexington was going to be home, and here's why:
1. it's a one hour drive to the Red River Gorge
2. it's a university town, which means industry, culture, restaurants, etc.
3. it's close to a few major airports
4. it's only 4.5 hours from Michigan, where we have family and a strong support system
5. there's plenty of work to be had and people to collaborate with
6. a decent climbing gym in town, and several farmer's markets
Jen and I spent an afternoon at the Dexter Public library, and in about 3 hours we lined up flights, places to stay, a U-Haul truck, and a plan of action for getting us from Michigan-Denver-Cortez-Lexington. There was also the matter of all of our things still in storage. Here's our plan, and amazingly this is also exactly how it all went down:
10/29 – fly to Denver, grab Jen's car
10/30 – drive to Cortez
10/31 – pack a 26' U-Haul truck
11/1 – drive both vehicles back to Denver
11/2 – pickup my dad at the Denver airport to drive the truck, drive to Kansas City
11/3 – continue drive to Lexington
11/4 – unload the U-Haul
11/5 – return U-Haul, drive my dad home to Michigan
November consisted mostly of unpacking and making new friends in Kentucky. And climbing in the Red. We were quickly impressed with the people and places in our new hometown, but are still discovering the area. I'm teaching Jen more about photography and there are lots of cool places to see!
The home we are renting took a while to make comfortable, but that's a story for another time ;-)

While November and December have been relatively quiet, as compared to our insane June-October schedule, one standout event was when I joined the NPO Nature's Classroom Adventures for a quick weekend in Northern Michigan, volunteering to take high school students on hikes and teaching them about the local environment.
At the onset of 2015, I had no idea about some of the amazing projects and clients I would be involved with, and that I'd cover more than 10,000 miles while living and working on the road. Needless to say, I'm equal parts scared and excited for whatever 2016 has in store for us...
Thanks for reading, and see you out there!